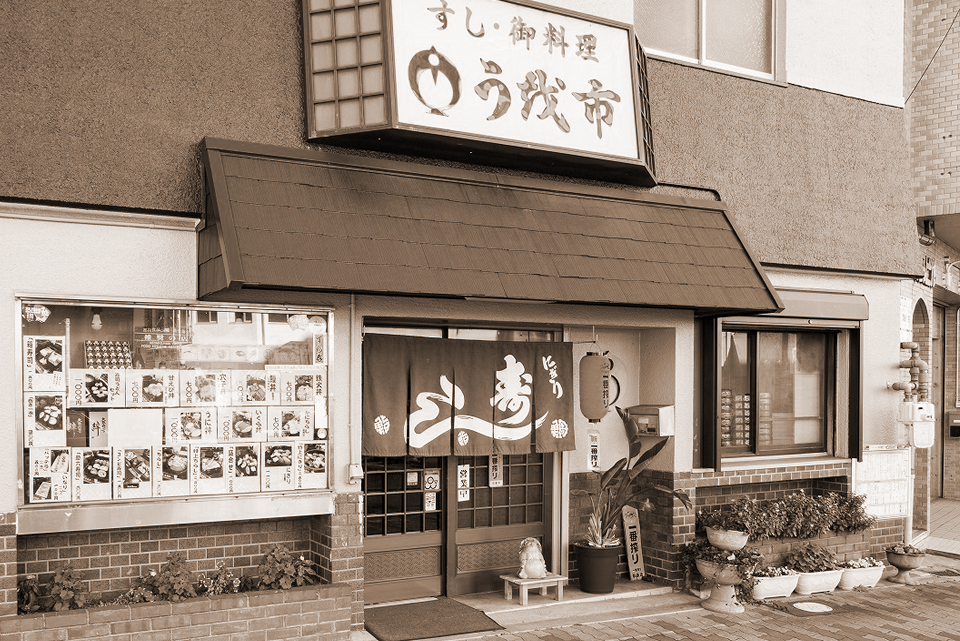 The pioneer of Osaka-zushi
We have been in the culinary business for generations near the Osaka Castle.The time when sushi was still a thing of EdoAccording to the predecessor, many took the trouble of riding trains to visit us because we served sushi, which was still a rarity in Osaka.
The classic staple of Osaka-zushi is hako-zushi (boxed sushi).Even now, you can savor the hako-zushi made with the recipes handed down from the old times, with crimson sea bream, Japanese tiger prawns, sea eel, and eggs.
* As hako-zushi takes time to prepare, please make a reservation at least two days in advance.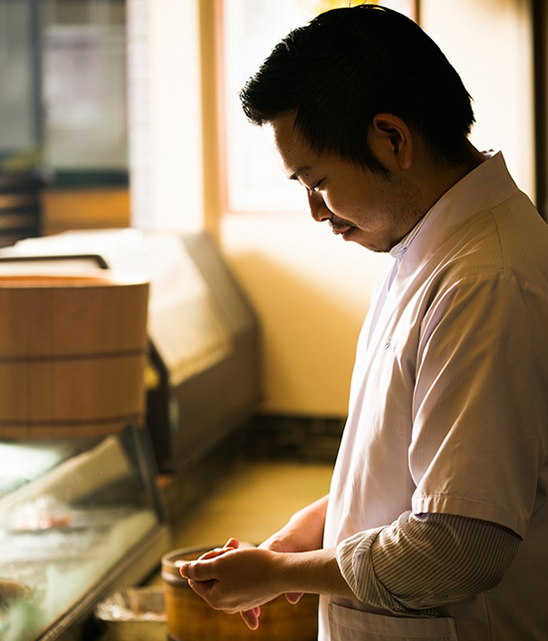 The fusion of the tradition and the sensibilities of the fifth generation chef-owner
Fish processing methods, including ways to keep the fish fresh and firm up the fish, have changed with the time.
In the old days, the fish was firmed up using only salt, but the method has evolved and now sugar is used.The 5th generation chef-owner inherits the good traditions, incorporates new knowledge and methods,and focuses on how he can bring out the best of the ingredients.
Sushi created with the sensibilities of such chef is highly popular among the regulars and customers of the younger generations.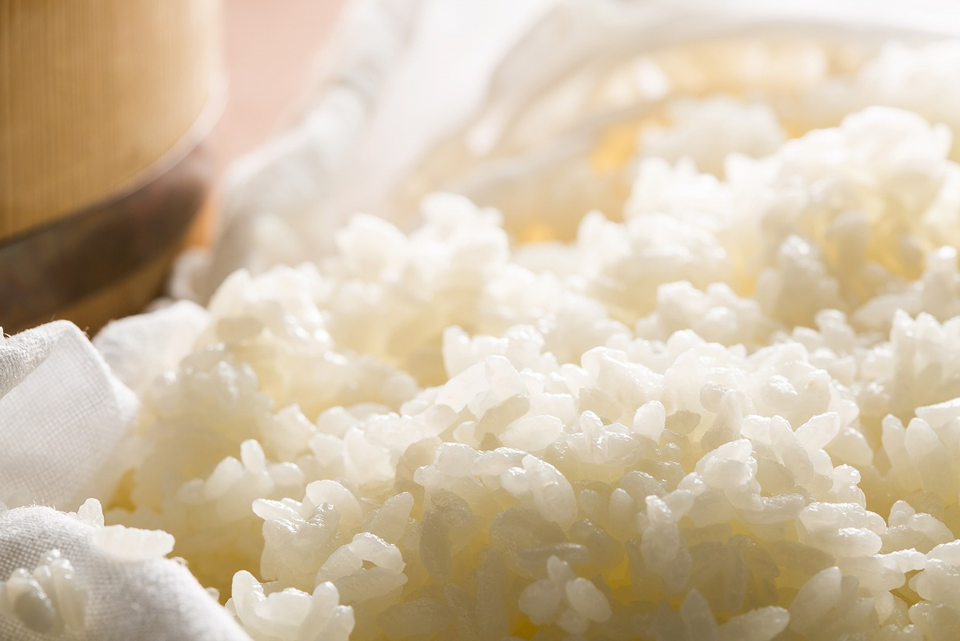 Devotion to sushi rice making
Customers often give compliments, saying, "Sushi rice is tasty."Every year, rice of the same brand turns out differently and tastes slightly different.
In order to cook rice with a perfect texture that is not too hard and not too soft,we ask a rice shop, which we have been keeping a long-standing relationship, to create an original rice blend for us.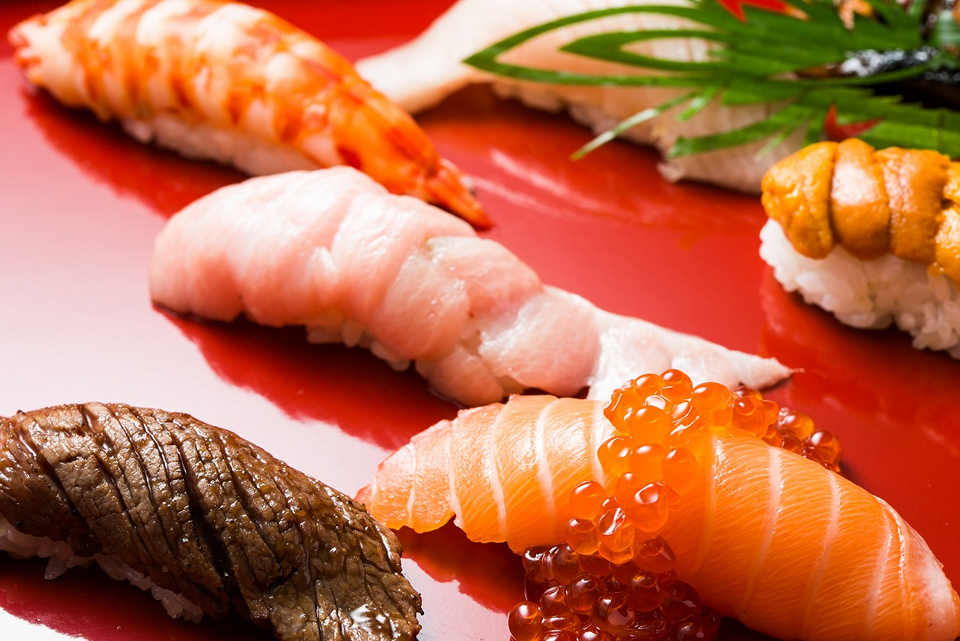 Quality ingredients at affordable prices. Devotion to "over-deliver"
Quality fish arrive from the Osaka Central Wholesale Market every morning.
Ingredients with indisputable quality are delivered preferentially to us because we have been purchasing from them for generations.
as our predecessors have done.as our predecessors have done.
We cut down on excessive expenses to achieve "over-deliver."
Fresh bluefin tuna rice bowl is popular.
Popular lunches are rice with toppings served in bowls and boxes, which allow diners to savor fresh seafood.Fresh bluefin tuna rice bowl is especially well-received among them.
Come and see how it's different from defrosted tuna rice bowl often served at other restaurants.
We serve top quality ingredients for lunch as well. We will not serve any if quality ingredients are not available.