Oju in Uwo City, where you can enjoy the finest eel.
Please enjoy the flavor of the ingredients, which are carefully sourced and fresh.*All prices include tax.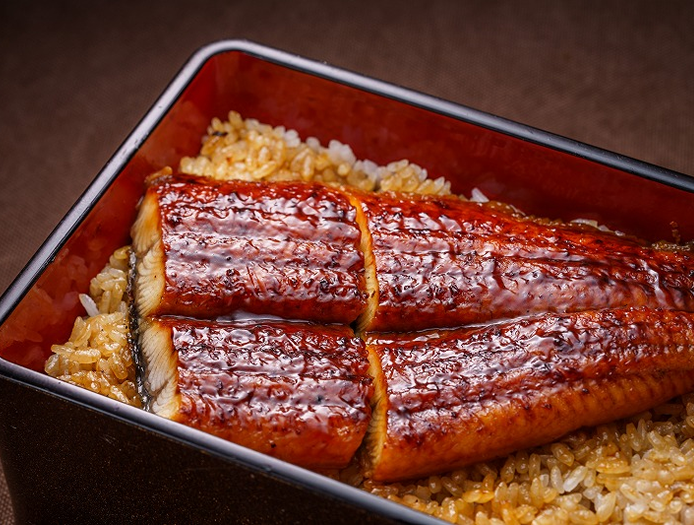 Eel heavy (medium)/half eel *Lunch only

1,800yen
Enjoy our signature sweet and savory eel sauce.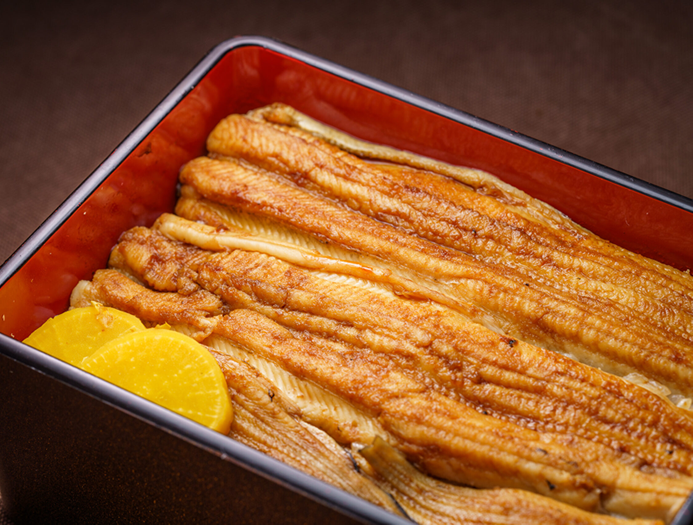 Sea Eel Rice Box *Lunch only

2,000yen
Exquisite sea eel that is cooked with soft and fluffy texture, and is light to the taste. Enjoy the original taste of sea eel.
Eel grilled in white (medium) / half-tailed eel
*Lunch only

1,800yen
It takes a little time to steam and then bake the skin until crispy.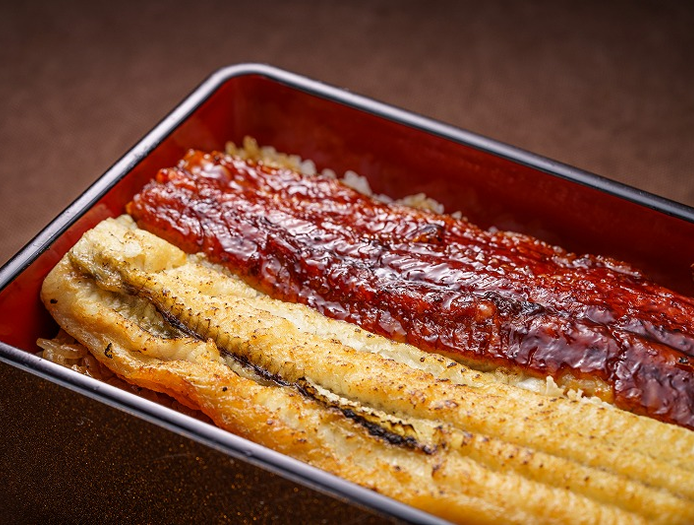 Red and white eel (top)

2,700yen
Luxuriously grilled with sauce and shirayaki… It is truly a blissful dish.
| | |
| --- | --- |
| Unajyu (top) | 2,700yen |
| Eel Shirayakiju (special quality) One eel | 3,500yen |
| | |
| --- | --- |
| Grilled eel (top) | 2,700yen |
| Eel red and white juicy (special quality) | 5,200yen |
| | |
| --- | --- |
| Unagiju (special grade) One eel | 3,500yen |
*Comes with dark brown miso soup